Coming this november
Modern Handcraft Palette Picks Bundle
I am so excited to share with you what I have been working on - my first Palette Picks bundle with Robert Kaufman Fabrics! This collection features some of my favorite Kona solids and Essex linen blends in a color palette that I have been drawn to for years. I love bright pops of color and black and white - I hope you enjoy sewing with this collection as much as I have!
Stay tuned for all of the fun Modern Handcraft patterns I created with this bundle.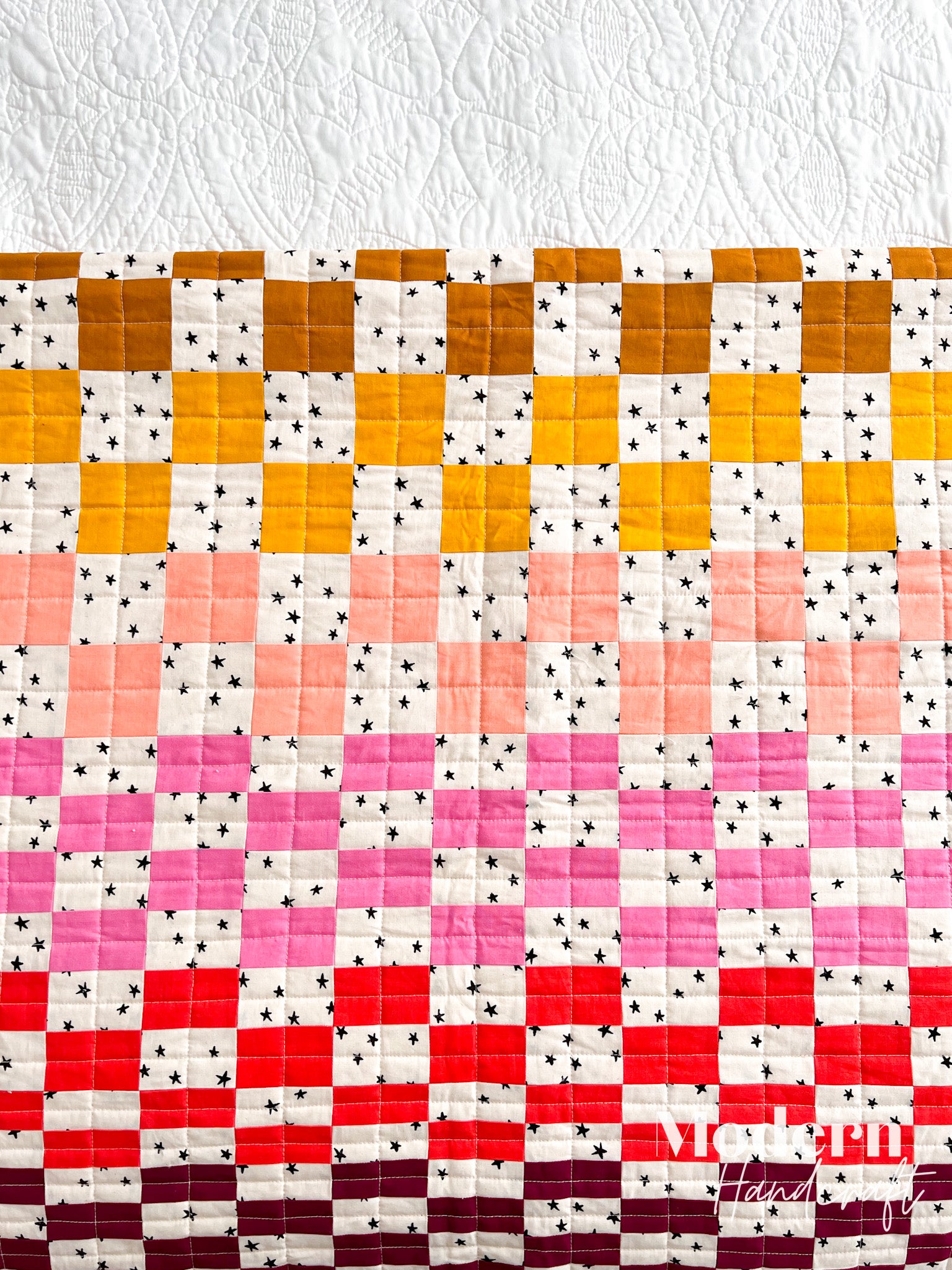 Hi friends,  Today I am SO excited to share my newest quilt pattern - Illusion! Illusion is an advanced beginner pattern that plays off of a checkerboard pattern...with a twist! A...
follow along on instagram