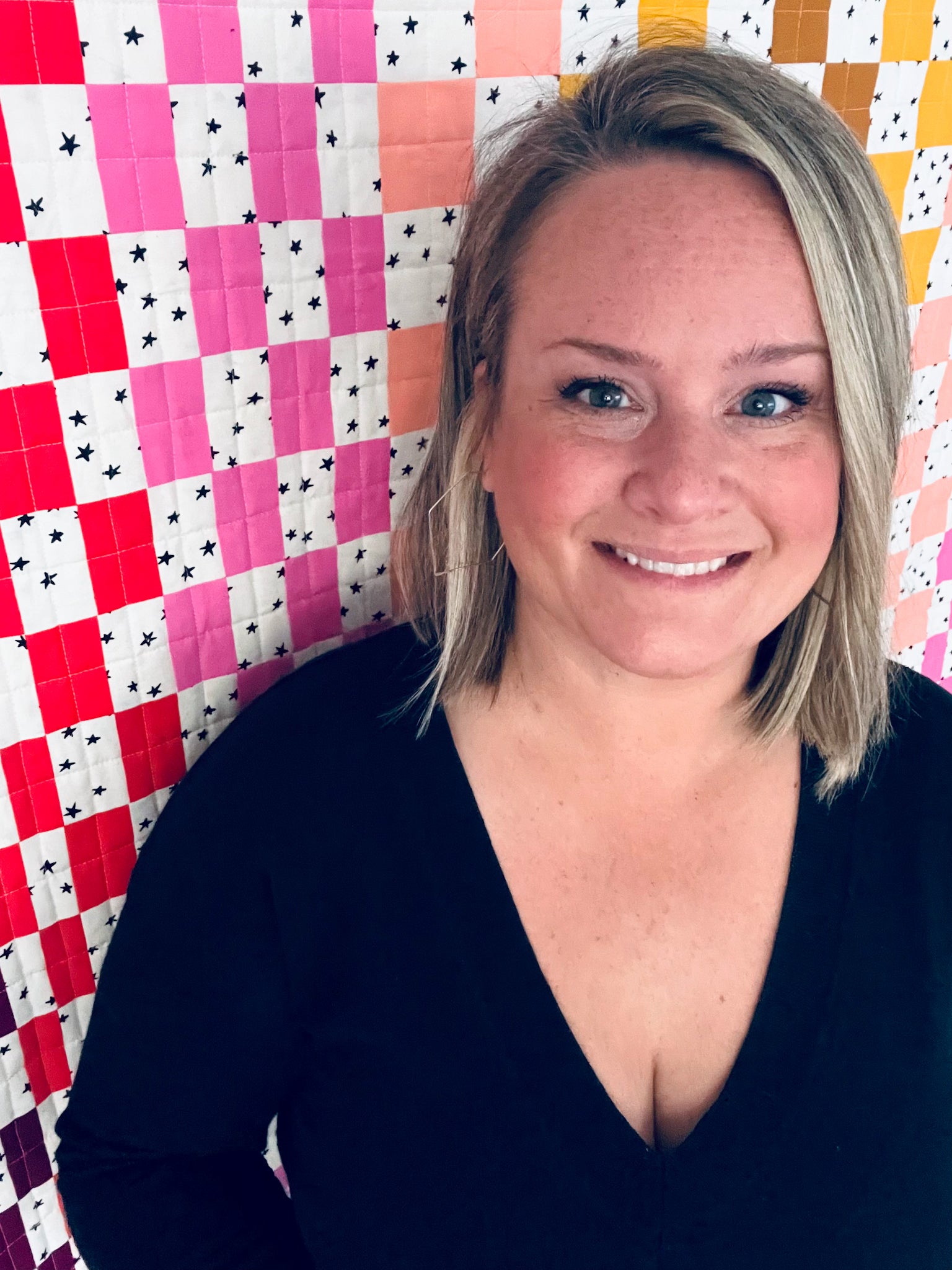 My Story
Hi, I'm Nicole! I am a stay at home mom and business owner who lives in Indianapolis with her husband and son... and pet bunny named Biscuit.
I made my first quilt when pregnant with my son Grey becuase I was looking for something that had a more modern look - something that was not available at the time.
I fell in love with blogging and worked with several amazing companies creating online before I found my biggest passion - designing quilt patterns. My first pattern Hexie Pillow came from a fun technique I call Modern Hexies that I created for a mini quilt swap in 2013.
Use of color and combining shapes are such a fun challenge when coming up with a new design, and my favorite part is probably taking a finished quilt out of a dryer and seeing the crinkle for the first time.
I pride myself on giving you accurate, easy to understand instructions. The printed patterns you purchase from me are a full color booklet with the hightest quality paper. I want to make sure that it will be durable and a joy to use.
Please contact me with questions or if you just want to chat!
Thank you for visiting my little spot online and thank you for your business!
Nicole
BERNINA Brand Ambassador 2022
I am excited to share that I will be a BERNINA Brand Ambassador for 2022 - So be on the lookout for inspirational content, project tutorials and tips + tricks in the coming year!
I will be sewing and quilting on a BERNINA 770 QE PLUS.