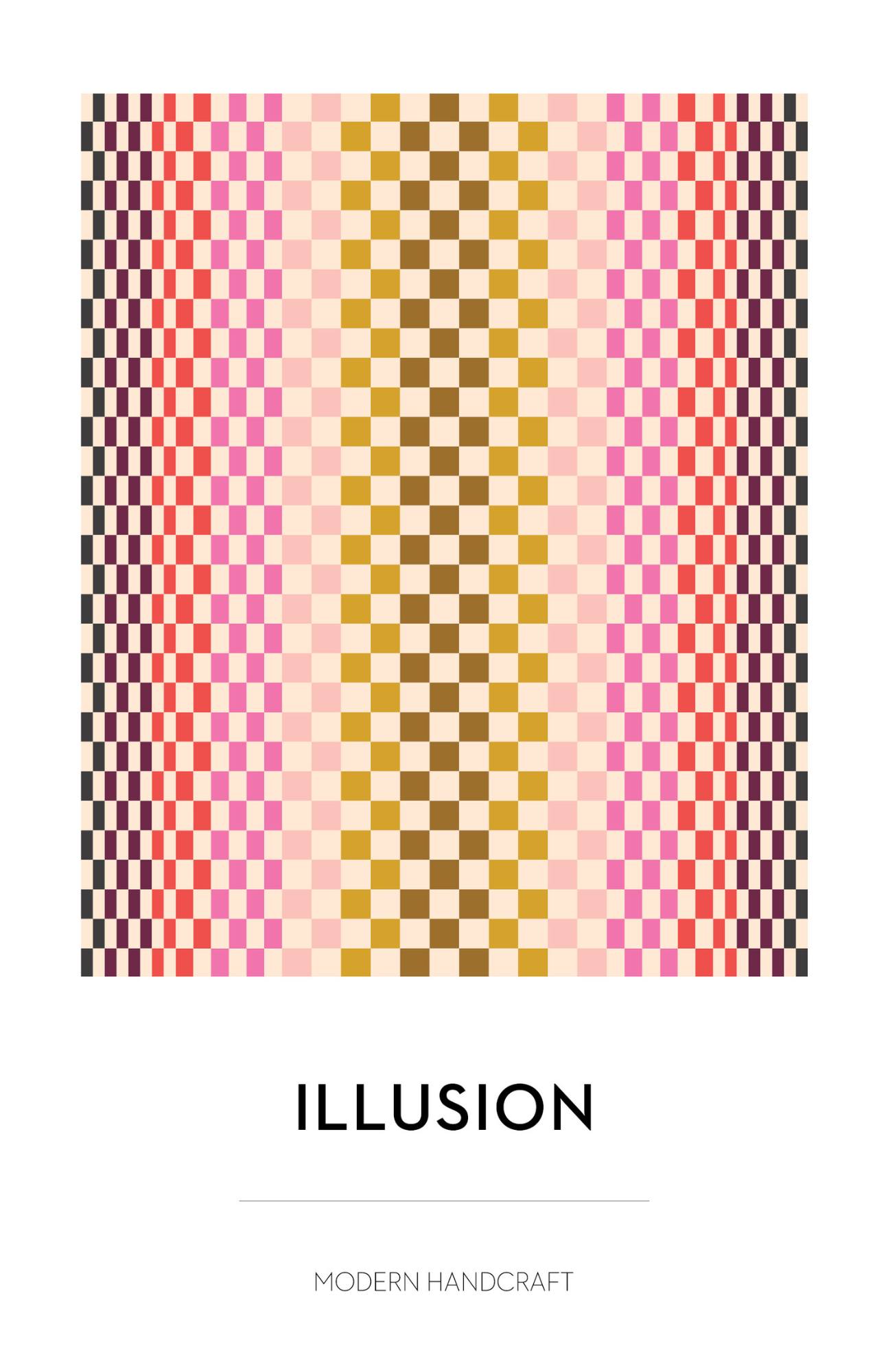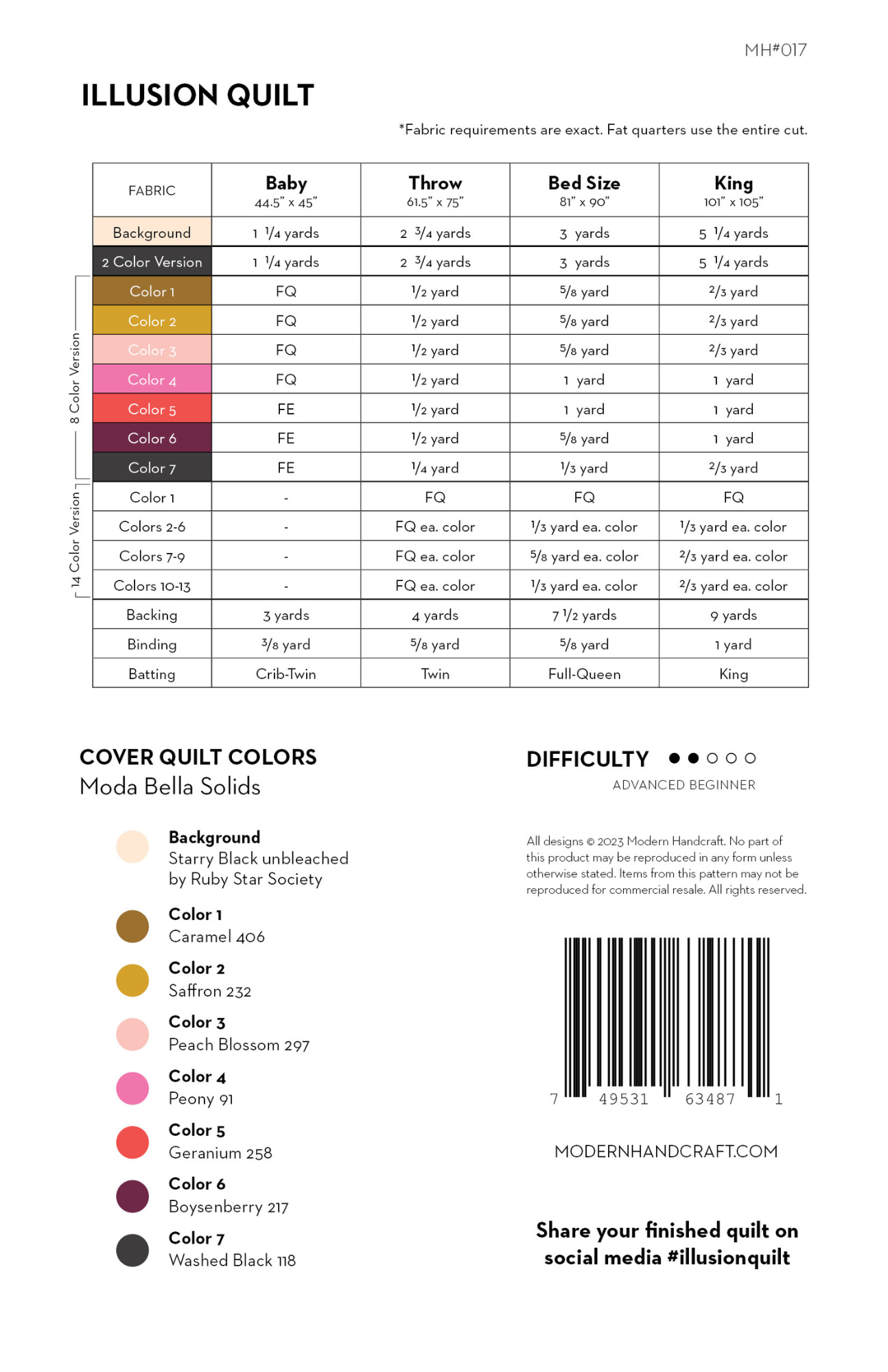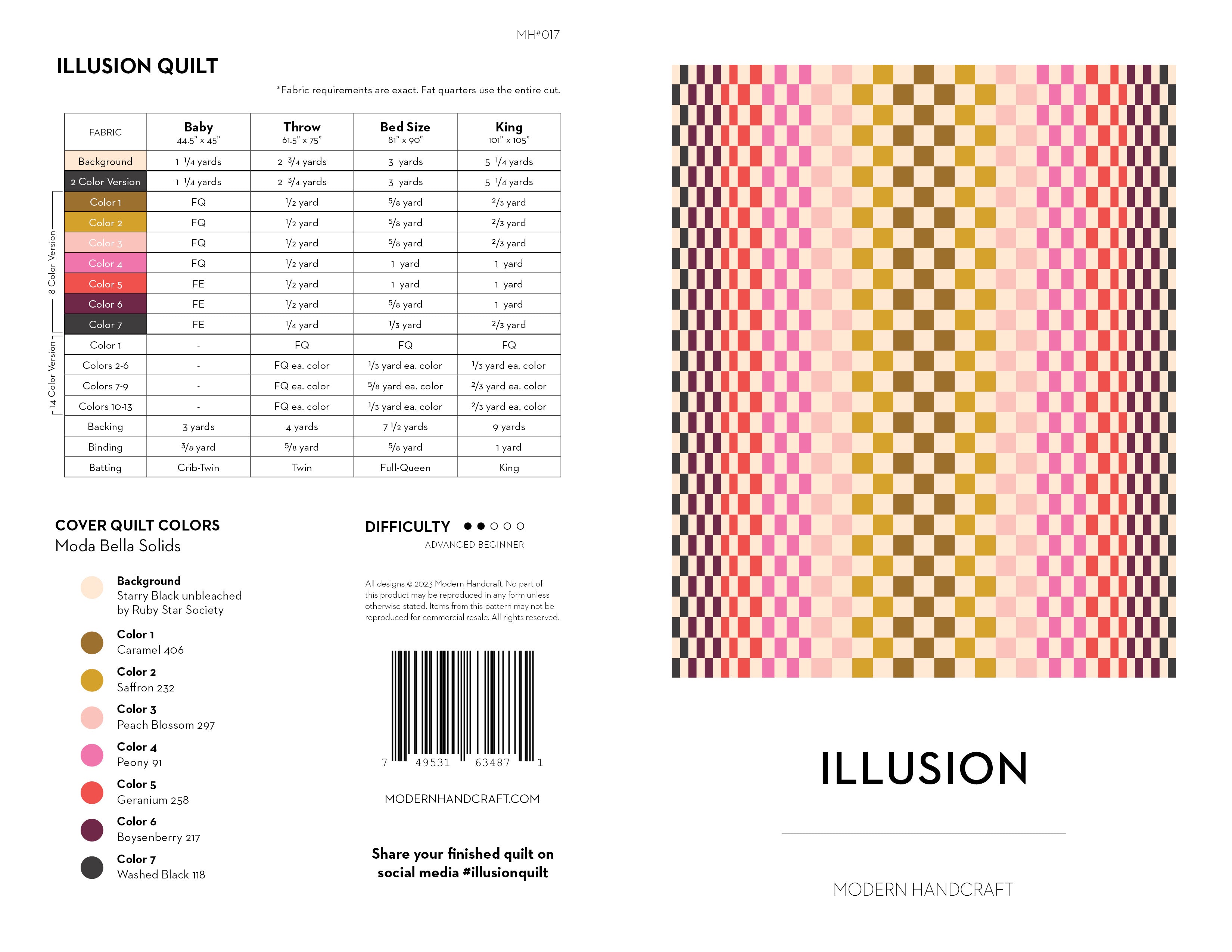 Illusion Quilt - Set of 5
Set of 5 Illusion patterns at wholesale pricing (half off retail) $6.50 each.
All patterns are offset-printed 16 pg saddle stitched booklets. 5 1/2" x 8 1/2" 80# cover stock throughout.
Patterns are full-color featuring beautiful images of the finished project along with clear step by step instructions and illustrations.
Links to printable coloring pages to plan out your colors and fabrics beforehand. 
Material requirements and difficulty level is found on the back of each pattern. 
The Illusion Quilt is a checkerboard pattern with a twist - let the movement of color and pattern trick your eyes. This is an advanced beginner pattern working with nesting seams and accurate strip piecing. 
Some versions of this pattern are Fat Quarter friendly, and there are three versions to choose from: 2 color, 8 color and 14 color.
Illusions coloring template links in all sizes and versions available in printed pattern for you to plan out your project. 
Link to "Guide to Illusion" offers additional tips and tricks that I have found helpful while making the Illusion Quilt. 
Skill Level: Advanced Beginner
Finished Sizes:
Baby 44.5" x 45"
Throw 61.5" x 75"
Bed Size 81" x 90"
King 101" x 105"
Fabric Requirements: See back of pattern for material requirements
Share on social media using #Illusionquilt
Share